Hong Kong - Leung Tang sent me info about a new 12 inch Indiana Jones action figure available in Hong Kong:

"The figure is 12-inch tall and it looks even realer than the one which is produced by McCoy. Equipments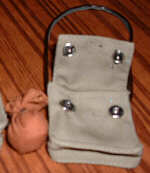 include a whip, a bag, a hat, a revolver and holster, a brown leather jacket, a shirt, a pair of shorts and shoes, belt, sand bag, the golden idol, whip holder and several hands."
Compare the Hong Kong action figure with the McCoy action figure.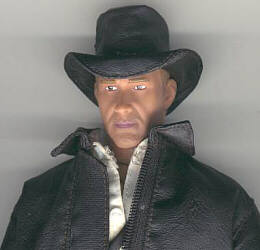 Take a close look at the new figure! Lots of new pictures from different angles.
sas, Leung Tang