France - The French magazine Dixième Planète - specialized on merchandise products for movies, TV and comics - celebrates Indy's 20th anniversary with an extensive feature on Indiana Jones in issue #9, February/March 2001, which will be release February 15th. The Gazette has already got an early print for a sneak preview.

Starting with the wonderful Toys McCoy Indy figure on the cover, Dixième Planète shows you all the neat stuff you always wanted. On 16 pages the authors Pierre Pittiloni and Nicolas Fleurier take a close look on Indy's life and artifacts (a.k.a. merchandise). Also worth a look is Miss DeePlane, the magazines own comic figure. The fedora fits her pretty good :-)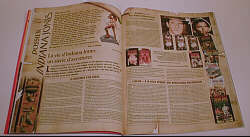 The first seven pages feature the Indiana Jones Timeline told by Allen Lane and illustrated by a large number of videos, books, comics and even audio cassettes in different languages from all over the world.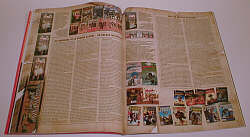 Next comes a page about the different Indiana Jones games: board games, card games, role-playing games and of course computer games. The following pages are devoted to Indiana Jones figures including a very close look on everybody's darling: The Toys McCoy Indiana Jones.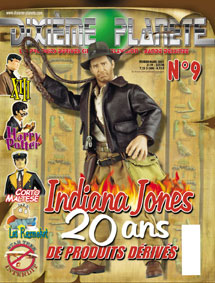 Magazine Order Information:
» For local orders check out the
Dixième Planète
website
» International orders can be placed by phone calling Françoise David (33) 1 40 21 17 96

The final four pages show selected items from the endless list of Indiana Jones merchandise products that have been sold over the last 20 years. Who can live without an Indy spider gummy candy or one of these Last Crusade plates...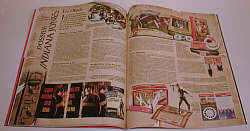 I am especially happy that I was able to help out Pierre Pittiloni with some pictures of my personal Indy collection for this article. One special item you might take a look at is the Indiana Jones Pinball Machine at page 46 - directly from my living room :-)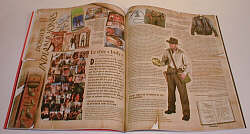 sas | Pierre Pittiloni | Dixième Planète