Place your bets everyone! It's a showdown between Steven Spielberg and George Lucas at the Awards Show. They are together honored to receive the Lifetime Achievement Award. Who will come out on top with the award trophy?

A Word from Joshua Meeter, the Director of this cool animated film. "I am 18-years old and I just graduated from high school. Now that I am out of school I have more time to complete my claymation film that I had been working on for months. This film is dedicated to Steven Spielberg, George Lucas, John Williams, and Harrison Ford. I wanted to make a movie for the fans that admire the films that they have made over the past years." »more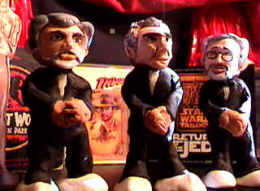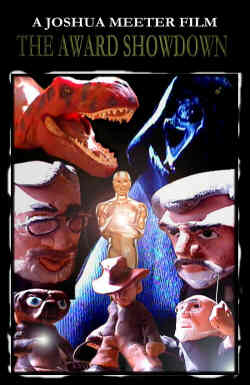 Running Time: 6:15 mins
Quicktime MOV: 26.7 Mb

Download the movie here and visit Joshua Meeters site Meetervision.
sas / info by John Heltsley, Indyfan Forum